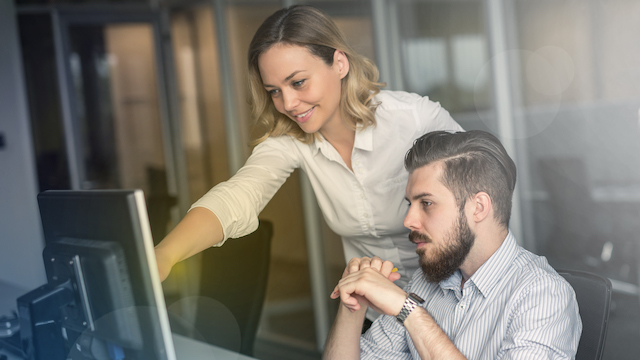 Will Blockchain Change How We Make Cross-Border Fund Transfers?
A considerable amount of money moves across borders each year. For instance, migrants sent more than U.S. $570 billion to their home countries in 2016 alone. While this field was dominated by banks until the turn of the last century, the arrival of several FinTech players worked well for the average individual. Now, it appears that blockchain is also gaining traction in this realm.
Drawbacks With Traditional Overseas Money Transfers
As things stand, the final mile transfer through a domestic payment network can take significant time. As a result, an international money transfer usually takes around three to five working days to process. When a transfer is in transit, tracking it can be a challenge. This creates uncertainty not just about the processing time, but also about the amount that the recipient will eventually receive.
Another problem is fees that add up during different stages of the transfer. With high volume transfers, the fees tend to hover between two to three percent, but they can cross the 10 percent mark when it comes to low value or low volume transfers. Besides, the lack of transparency in pricing models is often a concern.
Benefits of Blockchain
People who send money across borders or receive international payments may look forward to multiple benefits if the industry adopts blockchain technology in a big away.
The cost factor. Data released by the World Bank suggests that average cost of using an online service provider to carry out an overseas money transfer is around 5.7% lesser when compared to turning to a bank. This is despite the fact that the former depend on the latter to function as intermediaries. Blockchain-based transfers can eliminate banks from picture completely, which will work in reducing costs to some extent.
The speed factor. A conventional international money transfer may take a few days to process. Blockchain-based transfers, on the other hand, can go through in near real-time, depending on the cryptocurrency you select.
Wider reach. A significant number of people in parts of South America, Africa, and Asia remain under banked. People who live in these regions still have to depend on a limited number of service providers that have agent networks, and they often end up paying steep fees. Fortunately, the use of mobile phones is steadily on the rise even in these regions, giving people the ability to use cryptocurrency-based digital wallets to send and receive cross-border payments.
Is Ripple Creating a Wave?
Ripple Labs Inc. offers a distinct blockchain-based payments system that might be used by banks and financial institutions. MoneyGram was the first big name from this realm to put Ripple's technology through a testing phase, and Western Union did not take long to follow suit. InstaReM and BeeTech announced their tie-up soon after, with Ripple playing a key role in their plan.
In a rather short span of time, Ripple has managed to attract interest of more than 100 financial institutions from the world over. Some of them include American Express, UBS, Royal Bank of Canada, The Japan Bank Consortium, Crédit Agricol, and Itau Unibanco Holding SA.
The Early Players
While Ripple provides services for banks and financial institutions, a number of companies have started using blockchain to facilitate cross-border fund transfers for individuals. Some of these include BitPesa, BitPay, Abra, Coins.ph, AlipayHK, Circle, and MOIN.
Conclusion
The entry of blockchain technology as well as advances in peer-to-peer (P2P) payments are making banks and traditional overseas money transfer companies reconsider how they operate in this realm. As a result, consumers may well look forward to speedier and more cost-effective transfers in times to come.
—END—
Author Bio
Jon works with iCompareFX as a researcher. He is usually found delving into how the world's leading overseas money transfer companies operate, even going the mystery-shopper way once in a while. Outside of work, he likes discovering new music.