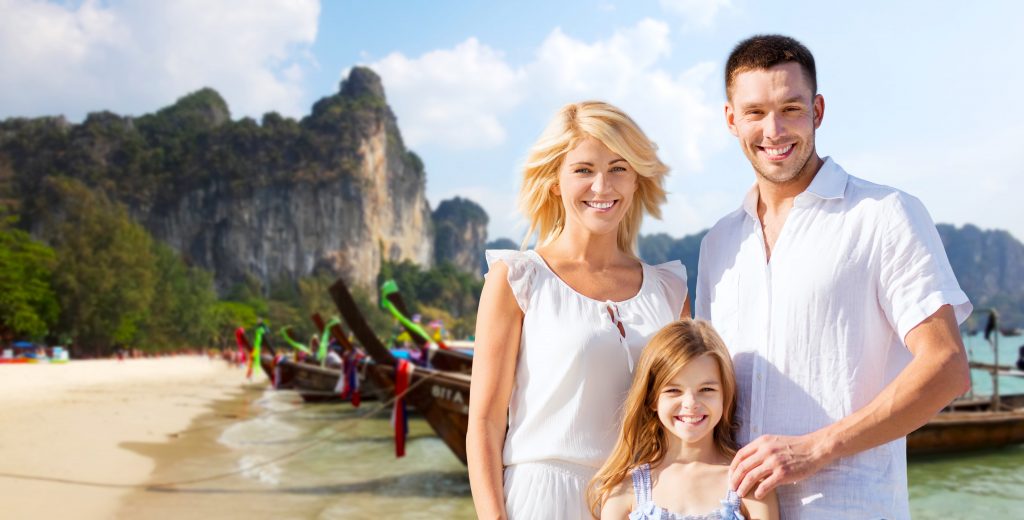 Planning A Boat Trip During Your Family Holiday in Phuket
As Thailand's largest island Phuket has been a family holiday destination for many years. Sitting on the east coast in the Andaman Sea, its stunning sandy beaches and pure azure seas appeal to tourists from around the world. One of the most popular activities while staying in Phuket is taking a boat trip to one of the countless islands surrounding Phuket; these range from famous movie locations to isolated and tranquil isles perfect for diving. The majority of boat trip operators will collect you from the family hotels in Karon, Phuket or Bang Tao and offer various extra activities such as snorkelling or sea kayaking along with some type of lunch. We'll look at some of the popular destinations that speedboats set off for daily and what they have to offer.
The Rockstar Islands
Sitting around 46km south of Phuket, the Phi Phi archipelago is the jewel in the crown; the six small islands have fine sandy beaches and stunning limestone cliffs. Its Maya Bay was made famous by the 2000 film The Beach, it had been closed but has recently re-opened, and it's the reason for many traveller's visit – it doesn't disappoint. The island's beauty is jaw-dropping, I visited there in 2005, and although reconstruction was taking place after the recent Tsunami, it still looked like paradise.
Another Leisurely Daytrip
Also, a spectacular destination is Phang Nga Bay which is reached by boat trips from the northern end of Phuket. The itinerary usually includes visits to the Sea Caves, the remarkable floating village of Koh Panyee and another famous location in James Bond Island, featured in the 1974 film The Man with The Golden Gun. The scenery is stunning, with limestone pillars called karsts rising out of the clear blue seas.
For The More Adventurous
Lying further away from Phuket, the Similan islands are around 84kms to the northwest and are different to other destinations; visitors find the low-lying islands covered with huge boulders and thick forest. The real bonus, though, is under the sea with coral reefs making these islands one of the best dive sites in the world, hugely popular with both scuba and snorkel divers.
Options For All
The boat trip industry in Phuket offers something for all; excursions in fast speedboats, sleek catamarans or more leisurely ferries are all available and are not only restricted to the three most popular destinations I've mentioned.
By choosing to take your family on a boat trip while on holiday in Phuket, you'll see some stunning locations and make memories for life!