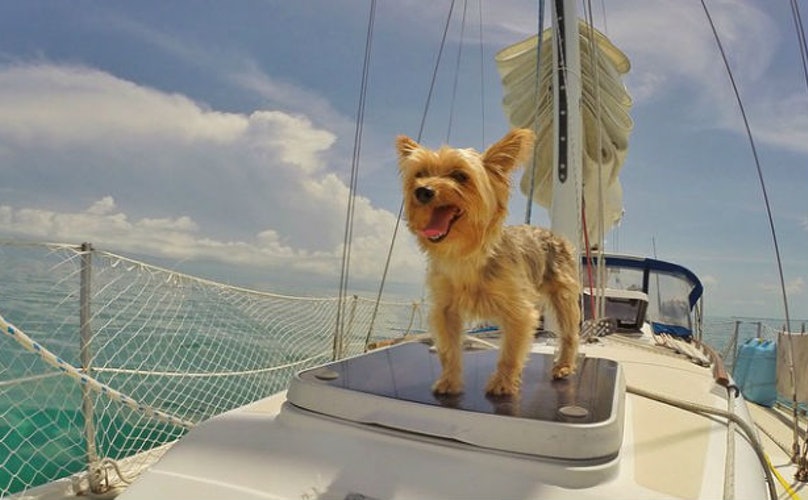 Is It Safe To Bring Your Dog To A Cruise?
If you are planning on heading away on a cruise you might be wondering whether it is safe and indeed possible to take your pet with you on a cruise? This guide will tell you everything you need to know about this possibility and whether it's something that you can actually consider.
Are Pets Allowed On Cruises?
Typically, the answer is no, there are very few pets that are allowed on cruises. The only exception to this rule is usually going to be a service animal. These will be allowed on cruise ships but only under strict supervision. If you require a service animal, then it's important to speak to the management team of the cruise ship before you travel. In some cases, emotional support animals may also be allowed but they have been banned on various cruise ships.
Are There Any pet-Friendly Cruises?
There is! Cunard's Queen Mary 2 is approved as an animal cruise ship and as such will allow you to take your pets on board. It is quite expensive but both dogs and cats are allowed and you can have a great time with your animal at sea. Just make sure that they aren't seasick because this could quickly become a nightmare for you and your animal.
If you are planning on taking this particular cruise that leaves from the UK, be sure that you are packing plenty of dog food available from sites like https://barkingheads.co.uk/. You should also make sure that you have the lead and collar ready to go too as well as anything else your dog will need to be comfortable.
Why Aren't There More Pet-Friendly Cruises?
There are a few reasons why dogs won't typically be allowed on cruises. There might be problems with people who have allergies on board. That would mean your dog would need to be confined to the cabin which isn't fair on the pet. Then there's sanitation with cruise ships having strict standards. Dogs need places to relieve themselves which a cruise ship simply can't provide. They also need a place to exercise which again just isn't really an option on the typical cruise.
Alternate Options
If you still want to go on your cruise, you may need to leave your dog behind. However, there are private carers and kennels available for pets that need to be left at home while you go on vacation. Here, your dog can get their own holiday while you enjoy a relaxing retreat. You do need to make sure that your dog is able to socialise with other animals. Otherwise, they will not be suited for this type of option. Some dogs also have anxiety or attachment disorders and as such should not be separated from you for too long.
We hope this helps you understand everything you need to know about dogs on cruises. While it is rare, there are possibilities on the market today to consider if you are desperate to take your dog with you on the water.