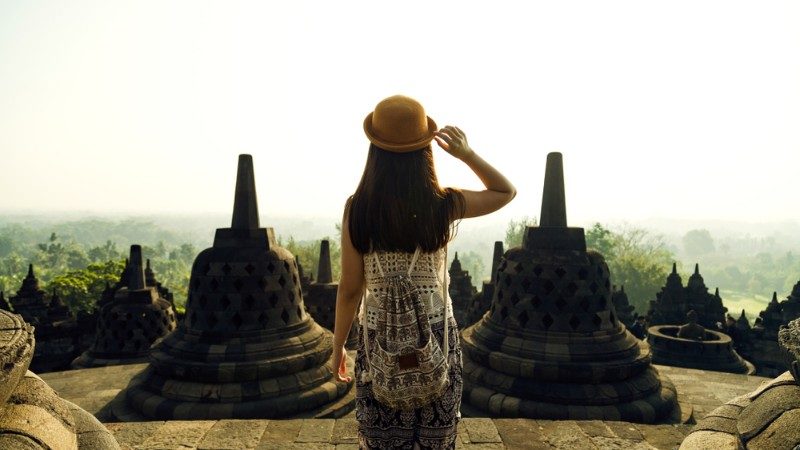 Indonesia is filled with tourists! Here's Why.
If you ask people abroad, what is the first thing that comes to their mind when they hear the word Indonesia? Indeed, the answer is not far from the holidays. Indonesia attractions are beautiful to tourists because of their diversity and uniqueness.
Starting from the characteristics of society, weather, lifestyle, customs, and tourist attractions, all of them look unique in the eyes of foreign tourists. No wonder more than 16 million foreign tourists were visiting Indonesia back in 2019.
The reason tourists visit Indonesia is none other than the charm of Indonesia itself. Here are some of the examples:
Indonesia is Rich in Tourist Destinations
Indonesia has many tourist attractions that are no less competitive with foreign tourist destinations. The natural beauty of nature is the characteristic of Indonesia. Some of the popular places for foreign tourists to have their vacation in Indonesia includes:
Who does not know the beauty of Bali? There are many types of Bali Indonesia attractions that tourists can enjoy, ranging from exotic beaches, incomparable underwater beauty, sacred temples, and various other attractions. Do not forget that yoga Seminyak Bali is also one of the activities you must try if you are on vacation to this famous Island of the Gods.
Many tourists can visit many areas in Lombok. Moreover, with the construction of the MotoGP circuit in Mandalika, this island is increasingly recognized in the world's eyes.
The acceptance of Komodo Island as a UNESCO world heritage site has increased the interest of tourists to visit this island. Apart from being the original habitat of the Komodo dragon, this island also holds many charms such as Pink Beach, Kelor Island, Lawang Island, Padar Island, and many other tourist attractions.
Diversity of Tribes and Cultures
From Sabang to Merauke, more than 300 tribes have their own distinguished traditions and cultures. The diversity is a plus for Indonesian landmarks and tourist attractions. Many cultural ceremonies and celebrations make many people interested in knowing and seeing them in person because they cannot be found anywhere else outside Indonesia.
Healthy Nature of Indonesia
The nature in Indonesia is still relatively sustainable compared to other countries where the green land is challenging to find. Indonesia has about 51% forest area of its total area. It makes Indonesia one of the greenest countries in the world. It is suitable for tourists who want to refresh their eyes and minds through nature.
It doesn't have to be expensive to have your vacation here
The tourists on vacation also have to pay attention to their budget limitations. Compared to other countries, Indonesia is one of the countries with beautiful tourist destinations with relatively affordable prices.
There is no need to spend a big budget. Tourists can already taste foods rich in Indonesian spices, visit beautiful tourist attractions, and get to know Indonesian friendly and polite people.
So, are these reasons enough to make you choose Indonesia as your next trip destination?