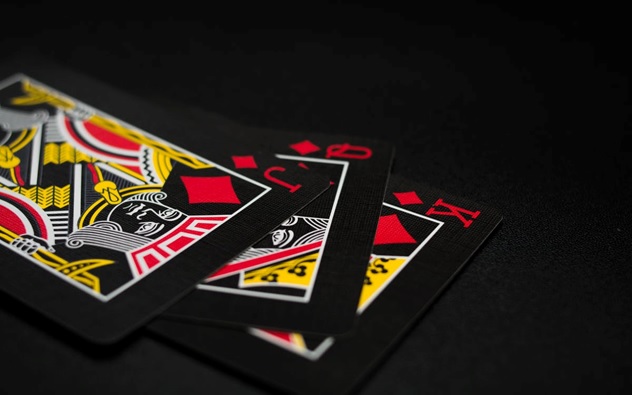 How To Enjoy Las Vegas's Poker Tables
It's not hard to understand why Vegas is a top holiday destination for travellers the world over.
Its luxury hotels and close proximity to national landmarks make it a perfect spot for honeymooners searching for a romantic getaway. Excitable bachelor/bachelorette parties can live out their own version of the hit movie 'The Hangover', and music and sporting fans are regularly treated to world-class events.
However, for the overwhelming majority of people, the real draw and the source of Las Vegas's fame remains its 75+ luxury casinos. If you're visiting Vegas for the first time and looking to make a date with Lady Luck – here are some tips and advice to get you on your way.
Poker and Las Vegas
Poker and Las Vegas go hand in hand. Many of the world's best poker rooms are located right on the strip. The city is home to the World Series of Poker tournament, World Poker Tour, and many other major events throughout the year.
Practice makes perfect
The best introduction to poker for novices is, to begin with, video poker and from there graduate to a low buy-in table. This means you won't be exceeding your limits and while the winnings might not be life-changing – the losses aren't going to ruin your trip.
Look the part
Poker is a confidence game, and there are a few things you can do to really get into character. You don't need to go full Bond in a tux, but equally, you shouldn't be in cargo shorts and a baseball jersey either. A smart shirt or dress can go a long way to helping you achieve that perfect poker face.
Don't overdo it
Indulging in a nice beer or fancy cocktail is part of the fun of a trip to Las Vegas. Many casinos will offer free drinks, and some games even involve alcohol. There's nothing wrong with using alcohol to relax but it can also breed overconfidence – which is a dangerous combination in poker. Enjoy yourself but be wary of overdoing it.
Take advantage of comps
In Vegas, every poker room gives out comps of at least $1 per hour on cash games. If you play 20 hours at the Bellagio, for example, you'll receive $40 towards a nice dinner. Sign up for a players card before you begin gaming, and be sure to show it to your dealer to take advantage.
Stay cool
In terms of what to expect from Las Vegas poker – you can forget everything you've seen on televised tournaments. Low stake poker games are there to be enjoyed. Just relax, socialize normally, and read the situation to the best of your abilities.
Lingo
At a true Las Vegas table, you may hear some common poker terms that give you pause. Phrases like 'Big Blind', and 'Straddle' – for example, might be terms you haven't come across before. This is a common issue as many poker mobile apps and online games use fairly rudimentary terms, but in real life, the in-game language can be more complex. Do your research and try to spend a bit of time observing some games to get to grips with the lingo before you dive in.
Conclusion
Essentially, Las Vegas is the best place in the world for you to try your hand at poker. It's not only got the best selection of tables anywhere on the planet, but the volume of players means you can have a great time and meet new people. While some tables can be a little intimidating when approached the wrong way, these tips should fill you with the confidence you need.