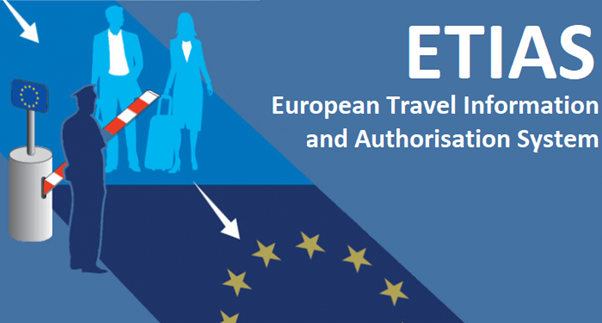 Everything You Need To Know About The New Visa-Waiver System By The European Union Called ETIAS
The European Union has introduced a new travel authorization system for the visitors entering Europe from 2021 onwards. The new system is known as ETIAS which stands for European Travel Information and Authorization System. ETIAS is mandatory for visitors who were allowed to stay in the continent without having to acquire their visas, on the other hand, citizens who always needed a visa in order to enter European Nations will remain unaffected upon the introduction of this new travel authorization system.
ETIAS the European Travel Authorization System and Travel Authorization System is not a visa but a new visa-waiver system. It is introduced in order to ensure the safety of borders of Europe and that also includes the Schengen Border. There are a total of 26 countries that falls under the Schengen Area Border.
These 26 countries act as a single jurisdiction whenever it comes to international travel affairs. They have officially abolished the need for passport and any other travel authorization procedures at their mutual borders. Another purpose behind the introduction of ETIAS  is to deal with the immigration issue without any hassles.
From 1st January 2021, travelers will have to carry their own visa with them regardless of their age to visit any of the European nations. That means minors (children below the age of 18) will also have to apply for their own ETIAS in order to travel through Europe.
There are a total of 44 countries in the world that falls under Europe. The concept of ETIAS will be applied to each one of it and that also includes the 26 Schengen Border Area countries.
The procedure of applying for ETIAS is very easy, and it is not as complicated as applying for your passport. However, you must have a valid passport with you to apply for this new visa waiver system. It is as easy as filling out an online application form. Just enter your correct basic details but it should be the same as your passport and just submit the form.
About 95% of people will receive the decision of getting their verified ETIAS. The rest will have to submit a request on the official site regarding the issue. The application fee for ETIAS is seven euros. Although it is free for individuals below the age of 18 and for those exceeding the age of 70.
ETIAS will permit you to stay in the continent for a period of three months at once without a visa. Once the ETIAS will be issued to you it will remain valid for three years but please note that the validity will expire as soon as the validity of your passport will expire. You can use this new travel authorization for your stay in the continent for business and travel purposes but you can use this for education and employment purposes. Although ETIAS will also be helpful for visiting the European nations for transit and medical causes.